the best family friendly lake visit from chamonix
Chamonix and the surrounding area is choc full of #childhoodunplugged activities in gorgeous locations. For some really special images head off the beaten track away from the key touristic hot spots, to blend in with the true Chamonix mums and dads.
In this blog posted on ChamonixAllYear.com I take you through the perfect #babiesofinstagram day out with my daughter Théa; letting you in on my #mummyblogger tips on how to share it on social media too.
To The Lac Vert from Plaine Joux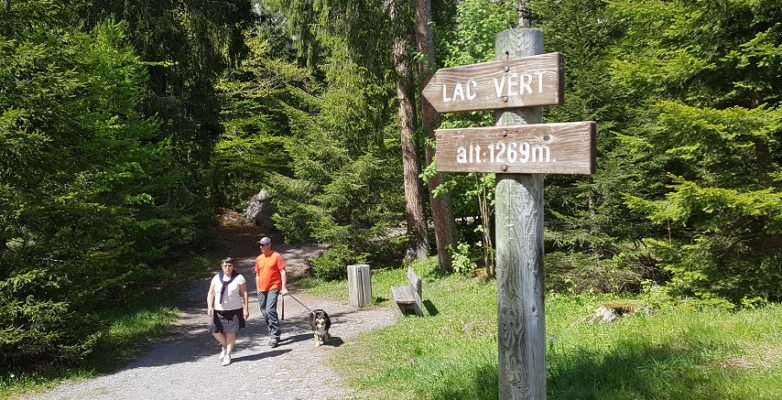 With its wide open area Plaine Joux is picnic perfection allowing babies to run wild… and be gorgeous for photos. It is 20-30minute drive from Chamonix as outlined in the original publication of this blog here.
Your shots here will be surrounded by towering rock facades on one side and an incredible view across the valley on the other side with the Chaine du Mont Blanc beckoning in the distance.
As an added bonus Plaine Joux is a thermal parapenting hotspot! On a good day the sky is full of winged men and women to astound your wee ones and impress your social media fans.
There are two routes of access to the lake from Plaine Joux. You can take the road by car to a parking area below, or by foot you can share the quiet road for a smooth stroll of around 20 minutes.
There is also a forest path, steeper but faster for older kids and younger grandparents.
Once you have reached the car park, a further 2 minutes in the woods and the lake awaits.
The #wanderlust loop
There is an easy flat loop around the lake, highly popular for snow shoeing in the winter. However, in the summer you can enjoy a calm stroll and the still waters perfectly reflecting the peaks that loft above.
Chalet Restaurant Du Lac Vert
The charming chalet-restaurant near the lake is open in the summer. It's an authentic escape to chalet comforts and comfort food. The outdoor space is large and flat with a small slide for the chidren and plenty of shade under umbrellas. Try their artisanal ice creams for an #icecool insta snap.
Read the full publication HERE